Millwall Community Trust - FREE Christmas Camps
Millwall Community Trust's activity and food holiday camps will be returning this Christmas!
Sean Daly, CEO of The Trust, said: "We're excited to bring back these Christmas camps to the young people in our local community. This multi-sports camp will give children the opportunity to have fun playing tennis, dodgeball, football, and so much more while making new friends. They will also be provided with healthy and delicious meals every session in a COVID safe environment."
The Trust will be hosting activity and food camps FREE of charge at the following venues, from 20th -31st December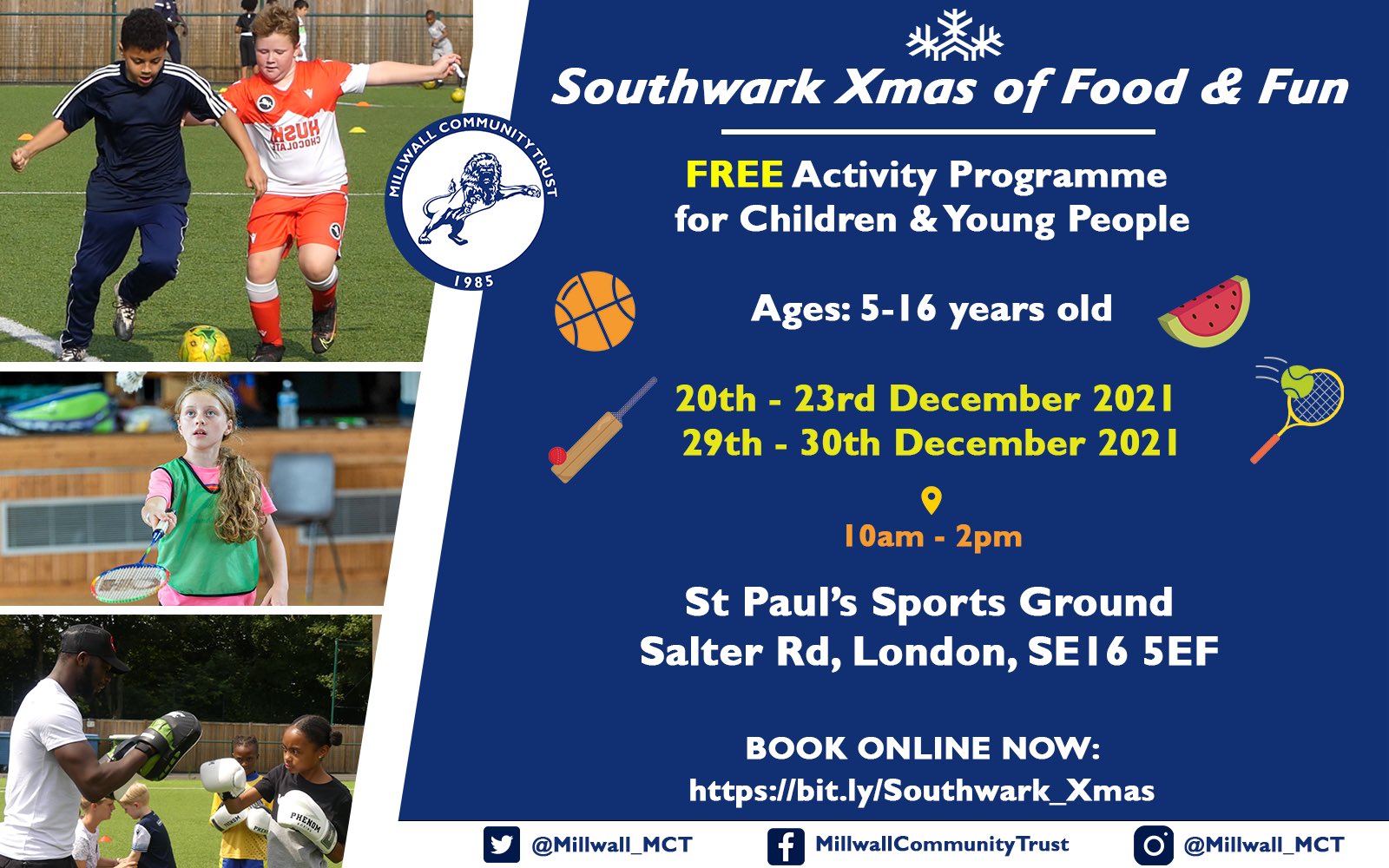 Southwark
St Pauls Sports Centre, Salter Road Rotherhithe 10am -2pm
Book here: https://bit.ly/Southwark_Xmas
Lewisham
Lions Centre, Bolina Road, SE16 3LD 10am -2pm
Lewington centre Eugenia road Silwood Estate, SE16 2RU. 10am-2pm
Book here: https://bit.ly/Lewisham_Xmas
Please contact Tim sells Tsells@millwallcommunity.org.uk for further information
The camps are for children and young people aged 5 -16 years
Places must be PRE – BOOKED due to limited places
Other Posts
Latest Tweets