Millwall Celebrates National Apprenticeship Week 2022
This week, Millwall Community Trust is celebrating National Apprenticeship Week.
National Apprenticeship Week is a celebration of apprenticeships that takes place across England.
At Millwall Community Trust, we offer pathways into employment for people in the local community. Zak Jaques, who was previously part of an apprenticeship here at the Trust, sat down to speak about his experiences on an apprenticeship.
Zak's journey with Millwall started on one of the employment programmes at MCT, and he has gone on to become an employee. When speaking about his start, Zak said: "I had previously been on the employment support programme at Millwall Community Trust. It was a 12-week programme I joined through my local job centre.
"During that programme, I received work experience as a receptionist at the Trust, and after completing it and receiving my customer service Level 2 qualification, I was offered the chance to volunteer with the Trust. I volunteered for six months before my manager at the time spoke to me about the apprenticeship and signed me on."
He went on to say: "I did a Business Admin Level 3 apprenticeship that was in partnership with Southwark College. I started in January 2019, it was an 18-month apprenticeship and I had four days in the workplace, plus one day in which I did offsite learning at the college.
"I learned a range of different aspects of business administration. From legislations to internal and external organisational structures and their sectors, and much more."
During the course, Zak was able to use what he learned and started his project to help improve the Trust.
"As part of the apprenticeship, we did a project so we could implement what we learned during the course. We had to do a project on something that improves our organisation. The project I chose to do revolved around maintaining a cleaner environment. Our dustbins were constantly overfilling due to the waste produced from different events previously held at the Trust. My project would help create a new system for dustbins to not be overfilled."
When speaking about what he liked most about the course, he said: "I enjoyed the learning aspect of the apprenticeship because I got to learn on the job. A common issue, particularly with young people trying to get into employment, is the lack of experience. An apprenticeship helps you get a step into the world of work with minimal previous experience, which was a great benefit for me.
"The skills and knowledge I picked up during the apprenticeship, and on the employment support programme, helped me have a smoother transition when becoming an employee at Millwall Community Trust. I would recommend an apprenticeship to everyone. It helped me gain experience, skills and secure a role here."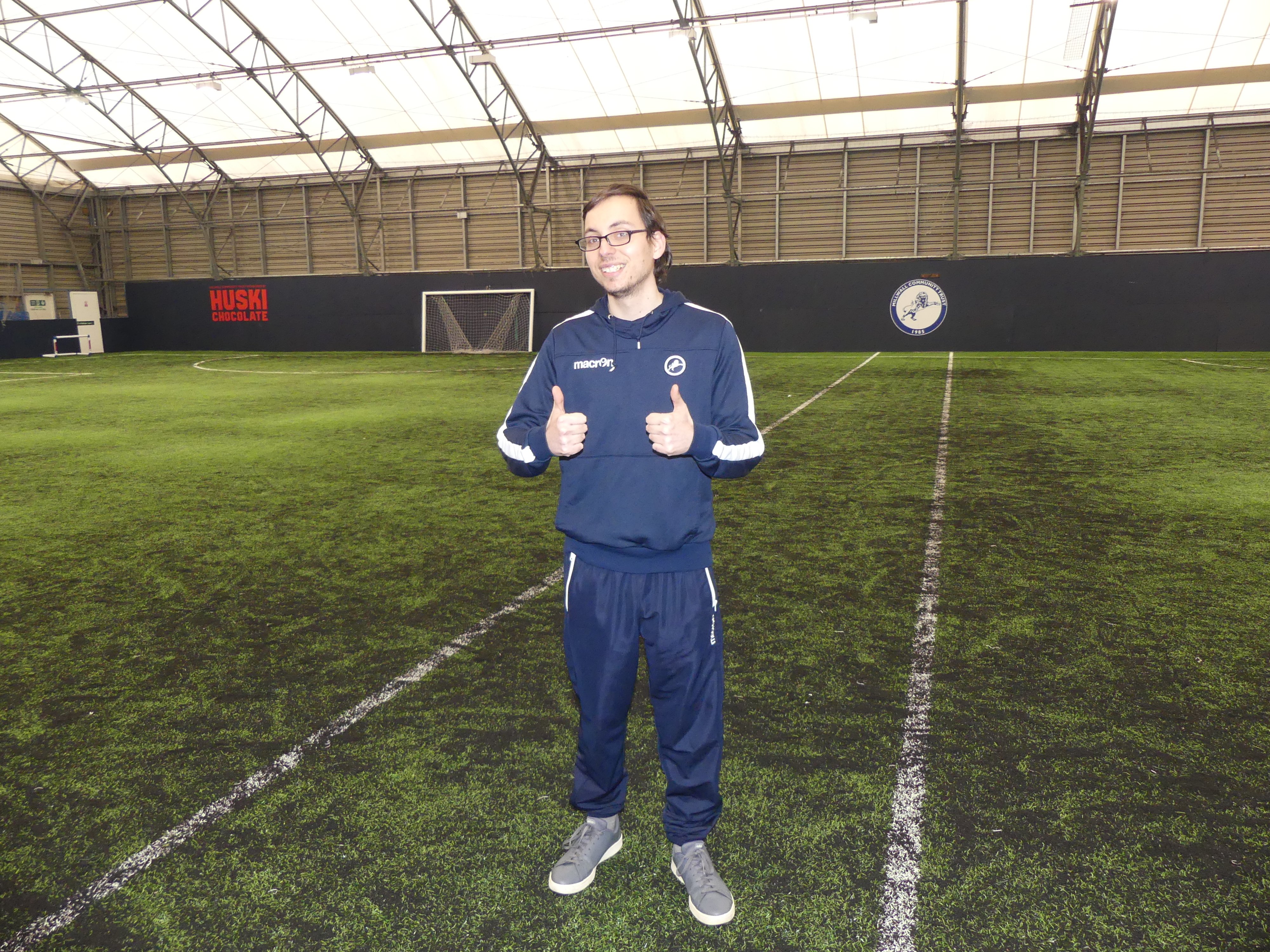 John Scarborough, MCT's employment and education manager, witnessed Zak's progression at MCT first-hand. "Zak's journey at the Trust is a real credit to the hard work and dedication that he has shown since enrolling initially in our Employment support programme. During that journey, he has benefitted from many different Millwall mentors along the way - all of whom would testify of Zak's progress both in role and as a professional employee.
"The ability to complete his employment support programme and being able to access an apprenticeship opportunity is testament to the support pathways apprenticeships provide. It gives us as an employer, but also participants on our programme and in the wider community, a chance to upskill themselves, as well as secure long-term employment and a sense of distinct professional identity.
"We really look forward to seeing Zak's continued journey at the Trust and the positive effect he has on his colleagues and our participants who access our facilities."